Houston Remodeling Tips & Blog Articles
Read the latest blog articles, tips and news from our Houston remodeling experts here at Amana Construction.
---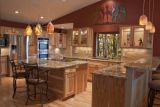 Kitchen or Bathroom Remodeling: How to Budget for Your Project
Home improvement projects are almost always a great investment. Remodeling your home can significantly raise its resale value, and you don't necessarily need to spend much in order to get a great return on your investment. If you're remodeling a bathroom of kitchen in your home, you don't need to break the bank in order to get a lot out of the project, and the professional Houston Remodeling contracotrs at Amana Construction can help you get the most out of your remodeling project. Read More
---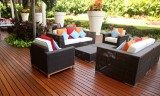 Options for Outdoor Living Spaces in Houston
Lately, you hear the buzz words Houston outdoor living a lot and for good reason. With so many exciting options for expanding your home to encompass the great outdoors, it only makes sense. Of course it starts with understanding at least some of the exciting options that you have available to you for taking the inside of your home into your own backyard. It really doesn't even matter what size yard you have, there are always options for you to be able to incorporate outdoor living into your home. Read More
---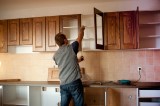 Your Houston Kitchen Remodeling Options
Deciding to take on a Houston kitchen remodeling project is an exciting project. However, without proper planning it could end up becoming more of a headache than you had hoped for. This includes making sure your find the right, qualified professional to work with for this project. Read More
---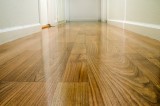 How to Choose the Best Flooring For Your Houston Home
One of the most overlooked detail of just about any room in a Houston home is the flooring. While some people certainly already have in mind the ideal floors they want, many simply make a choice because they have to. The problem is that, either way, this is not always the right choice. There are so many factors that go into making sure you pick what's right for you so before making your selection, here are some things to consider. Read More
If you are looking for a remodeling professional in the Houston area then please call 281-935-1755 or complete our online request form.