Bathroom Remodeling in Houston, TX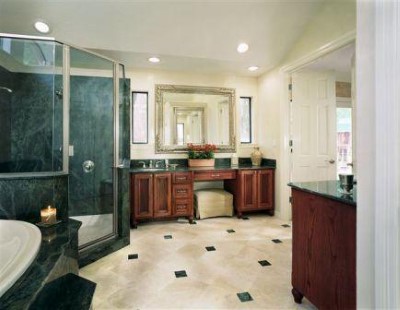 If you are looking for the right company to trust for your Houston remodeling service needs, Amana Construction is the name you should know. Since 2006, we have been the top choice for this type of important project work. One of our most appreciated talents is being able to find a solution for any possible remodeling or construction problem that could arise. Not to mention, we also want to make sure that each and every customer is 100% satisfied.
You can't have the home of your dreams without taking care of each room in the home – this includes bathroom remodeling. Let us help you transform your current house into your dream home by making sure this includes each and every room. We can create a room that you stop seeing as merely functional and start making it a spa-like atmosphere that you can relax in at the end of a long day.
Bathroom Remodeling Experts
Do you have a clear idea of what you would like your new bathroom to look like? Or are you going to need some creative expertise in order to help create that vision? At Amana Construction, we are a family owned and operated company and we are dedicated to offering only the best in customer satisfaction. Too many homeowners settle for this room being less than desirable but we can help ensure that isn't the case.
We will partner with you to help make sure that you comprehend all of the options that you have and assist you in making decisions that you will be happy to live with for years to come. We will provide you with a written estimate based on different plans, designs and options. It's all about making sure that each room in your home is exactly how you want it, so give us a call today so we can get started.
Houston Bathroom Remodeling
Get in touch with us today in order to start making plans for your renovations. Our crew of pros is ready, willing and more than capable of providing you with the home that you have always wanted. Let us show you the variety of exciting options you have when it comes to your flooring, bathroom cabinets, lighting, bathroom counters, fixtures and more.
When it comes to your Houston bathroom remodeling service needs, rely on the Amana Construction team to take care of this for you. We have earned our flawless reputation by providing the finest in residential and commercial construction and remodeling. So, now, we would like to be able to show you in person how we have earned that reputation.
Houston Bathroom Remodeling Services We Provide:
Bathroom Countertop Remodeling
Bathroom Sink Remodeling
Bathroom Tile Remodeling
Bathroom Lighting Remodeling
Bathroom Faucet Remodeling
Bathroom Shower Remodeling
Bathroom Vanity Remodeling
Bathroom Cabinet Remodeling
Bathroom Tub Remodeling
Houston Bathroom Remodeling Photo Gallery:
BEFORE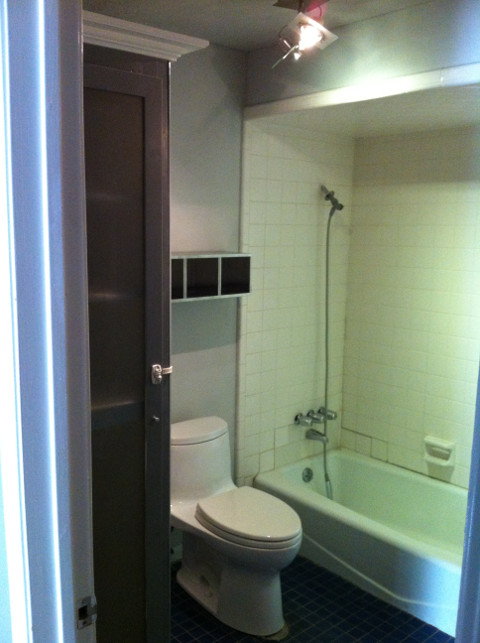 AFTER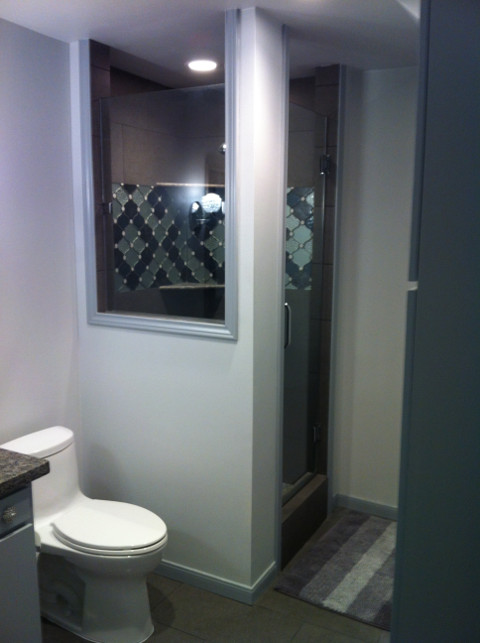 If you are looking for a Houston bathroom remodeling contractor you can trust, then please call Amana Construction at 281-935-1755 or complete our online request form.