Roofing & Siding Remodeling in Houston, TX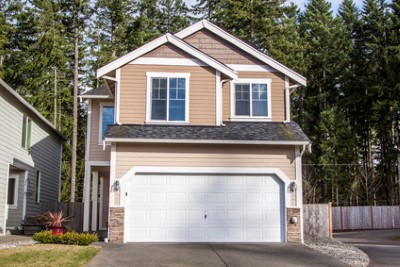 When only the best will do for your Houston exterior remodeling, the name to trust in is Amana Construction. And when it comes to your residential remodeling both inside and outside of your home, only the best will do. Don't take chances when it comes to your home or remodeling project, make sure you are getting the finest in quality service from the best in superior service providers.
Roofing
One of the most important jobs we can take care of for you is roofing. Your roof is the most important part of your home because it helps to protect the entire rest of your home, as well as the structure and belongings. It is important to make sure that you address repairs or replacement or simply get the roof that you want right from the start with your new construction job.
For all of your Houston roofing service needs, the name to rely on is Amana Construction. We take great pride in the work that we do and it shows in the results that we get for each and every one of our customers. This is of the utmost importance since your rooftop is the most essential part of your structure. There is no way to protect the rest of your home without having the best in roofing and making sure that its in tact.
Your roof serves an essential purpose because it keeps the rest of your structure, and everything in it, protected. This includes protecting right down to the very structure and foundation that keep your home in tact. Plus, it means that the people and belongings inside your home are also kept safe. So for your next roof service needs, give our team a call today.
Top Professional Roofing Company in Houston
For such an important aspect of your home, it is important to only work with professionals to get the job done. Yet too many homeowners end up taking chances with someone who is less than qualified but has business cards and offers a really low price. You get what you pay for when it comes to who you hire and the quality of work they do; so don't take chances.
We can help you to have the roof you need, the roof you have always wanted or, best case scenario, both. We can create a stunning look but also provide you with a quality rooftop that will protect your home. This is meant to withstand even the harshest of weather related events, as long as it is kept in tact and repaired as needed. Get in touch with us today and let us take care of whatever you need done.
Houston Roofing That Lasts
Help protect your investment, as well as your loved ones and belongings inside, by making sure you get the best in quality for your roof. At Amana Construction, we have been taking care of the remodeling and construction needs of our local Houston customers since 2006. Simply put, we are the premier choice for residential and commercial service needs because we are dedicated to providing the best in quality results. We are the name that you can trust.
Let us address your meed for Houston roofing service work. As a family owned and operated business, we care about our customers who also happen to be our friends, neighbors and fellow community members. So give us a call today and let us review with you all that we can do for you.
Siding
Siding is what protects the exterior of your home as well as continues to make it look stunning. We can show you the options available and help you choose something that will pair perfectly with the look you want. Never settle for something inferior when it comes to protecting the outside of your home. And don't accept less than the best when it comes to the team you work with in order to get the results that you want.
One of the most essential tasks you will have to take care of as a Houston homeowner is the need for quality siding. This is what helps to take care of the exterior of your home, which is also what ends up protecting the interior, as well. High quality siding, which has been properly installed, is perfect for creating what is like a protective outer shell for your home.
What's important is knowing who you can depend on to take care of this type of work for you. At Amana Construction, we take great pride in the work that we do for each of our clients, and it shows in the results that we get. Since 2006, we have been the premier choice for residential and commercial remodeling and construction, including siding services. Don't just take our word for it, let us show you for yourself how committed we are to our customers.
Call The Siding Experts
The most obvious benefit you will notice from getting high quality siding installed on your Houston home is the increased curb appeal. It's like getting a fresh new paint job for your home only much better. Paint can never look as good as new siding, nor can it protect as well. Believe it or not, siding also helps to make your home more energy efficient because it acts as an insulator.
So that means that your home can stay cooler all through the warm weather and warm when cooler air moves in. Not to mention, this is also ideal for making your home more environmentally responsible. Plus the standard quality of today's siding is vastly enhanced from the options available years ago. What is available now is ideal for withstanding weather, wind, tree branches and even the neighbor kid's baseball.
Why Choose Us For Houston Siding
If you would like to find out more about what we can do for you and what new siding could be doing to improve your home, give us a call today. At Amana Construction we take care of the needs of each of our customers as if they were our very own needs – because we care about our clients. As a family owned and operated business, we know how important this really is.
We have worked hard to earn our reputation as the name you can trust. So now that you are in need of finding quality service for your Houston siding, let us show you what we can do for you. Give us a call today to find out more about what we can do for you – you are going to love the results we get for you.
Houston Roofing & Siding Services We Provide:
Roofing Replacement
Roofing Installation
Roofing Repair
Replace Siding
Fix Broken Siding
Install New Siding
Roof patching
Roof leak fixing
Roof re-shingles
Houston Roofing & Siding Photo Gallery:
Coming Soon
If you are looking for a Houston Roofing & Siding company or Roofing & Siding contractor in the Houston, TX area then please call 281-935-1755 or complete our online request form.