Houston Bathroom & Kitchen Remodeling Services by Amana Construction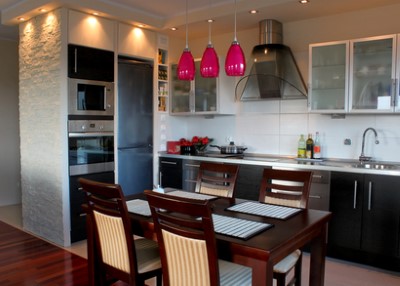 Since 2006, Amana Construction has been the local leading service provider for Houston remodeling contractor service needs. We take great pride in the work that we do and it shows in the results that we get. Now, we look forward to working with you and showing you all that we can do for you. Our main focus is making sure that you get the individualized care that you want and deserve.
The only way you can have the home of your dreams is to make sure that each and every room is set up and looks the way that you want. We look forward to demonstrating to you how we have become the premier choice for both residential and commercial remodeling and construction. We are proud to be the name that you can trust and can't wait to help you get the home you have always wanted.
Houston Kitchen & Bathroom Remodeling
The most popular choices homeowners make, in order to change up their space, is to take on kitchen remodeling or bathroom remodeling. Whether you just want to update and upgrade or would like to really get in there and change the layout, we can make that happen. Let us show you all of the exciting possibilities there are when it comes to your bathroom and kitchen renovations. You are going to love the final results that we get for you.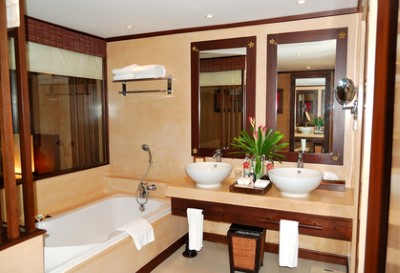 Top Houston Construction Company
As a family owned and operated business, we take the work that we do very seriously. We are not just taking care of clients, these are our friends, neighbors and fellow community members. From roofing and siding to outdoor living and additions, we can take care of just about any essential task you need – from cosmetic to structural. Don't take chances when it comes to work that you need to improve your home and enhance your overall property value.
Construction and Remodeling Company in Houston
You can't have the home of your dreams without taking care of every last detail. We want to be part of that process, part of you and your family making essential decisions that will ultimately alter the look and feel of your house. This is what helps transform your current house into the home of your dreams.
If you are ready to get started on your Houston remodeling project, let Amana Construction be the name you call on. Let us show you in person how we have earned the name that we have. You are going to be glad you made the right choice, the smart choice, the Amana choice.
What Our Houston, Tx Customers Are Saying
Amana Construction is Rated: 5 / 5
based on these 2 happy customer reviews.
---
"Adam installed tile, finished sheet rock, textured my ceiling, and installed the back splash in my kitchen. He also painted conference room walls for my company at my suggestion. All his work is correct, professional, and timely. But the best thing I can say about Adam is he can be trusted."
---
"We're thrilled with the work performed by Amana Construction and would love to hire them for my next remodeling project
Great job Amana Construction
Thank you Mr. Adam"
---
Houston Remodeling Service Area Map
If you are looking for a Houston bathroom and kitchen remodeling contractor then please call 281-935-1755 or complete our online request form.