Sugarland Bathroom & Kitchen Remodeling Contractors Working Hard for You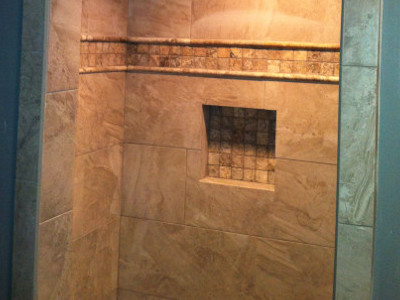 For over a decade, Amana Construction and our Sugarland remodeling contractors have been providing high quality home improvement services to local families and residents. Our experts are honored by the trust our customers show in us. In every project we undertake, we promise to put our best effort forward in order to achieve all of your goals and to satisfy all of your needs.
Call Amana Construction today if you need to hire a professionally licensed Houston remodeling contractor in Sugarland. Our staff would be happy to answer any of your questions and to schedule your appointment today.
Kitchen Remodeling Services in Sugarland
In order to make the most of your kitchen remodeling project, you should focus on two goals. First, you should conduct changes that improve the overall aesthetics of the living space. Second, and perhaps more importantly, you should make changes that improve teh way that your family uses your kitchen on a daily basis.
At Amana Construction, our Sugarland kitchen remodeling contractors can help you achieve both of these important goals. Our professionals understand that you have a vision of what you want your kitchen to look like. With our help, advice, and skill, you are guaranteed to turn your dream kitchen into a reality. Best of all, your new living space will facilitate all of your cooking, cleaning, and gather tasks in a customized and beneficial fashion.
Bathroom Remodeling Services in Sugarland
If you have never conducted a remodeling project, the bathroom is the perfect place to start. Because you and your family rely on this living space each and every day, the changes that you make can substantially improve your family's enjoyment of your home. At the same time, because your bathroom is relatively small, this project can be completed in a short time frame and on a lower budget.
At Amana Construction, our Sugarland bathroom remodeling contractors can assist you with every aspect of this effort. Here are just a few of the bathroom remodeling services that we proudly provide:
Bathroom Flooring
Bathroom Cabinets
Bathroom Vanities
Plumbing Fixtures
Plumbing Appliances
Lighting
Countertops
And More
Flooring Contractors in Sugarland
One very popular way to improve a residence is to install new flooring. At Amana Construction, our Sugarland remodeling contractors specialize in flooring installation services. We can install new carpet, hardwood, laminate, or tile throughout your property. No matter what your flooring goals are, our highly skill design experts can achieve them. We can provide you with the advice and samples that you need in order to ensure that you make the best choices.
Amana Construction is Rated: 5 / 5
based on these 1 happy customer reviews.
---
"Our bathroom looks wonderful! From design until the finishing touches, Adam worked hard the entire time to make sure that everything was done on time and was perfect. He made sure that we were happy at every step of the process and made it a point to try not to disturb our daily life. When we need something else done, he'll be the first person we call. I would highly recommend him."
---
If you need to hire a professionally licensed remodeling contractor in Sugarland, call Amana Construction today at 281-935-1755, or fill out our online request form.