Briarforest Bathroom & Kitchen Remodeling Contractors Helping You Achieve Your Goals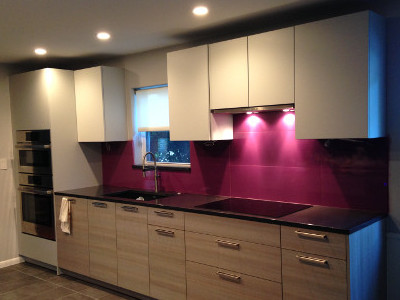 In order for you and your family to enjoy your home to the utmost, you should consider the ways that you can improve your property. At Amana Construction, our Briarforest remodeling contractors have the knowledge, skill, and experience necessary to help you with these home improvement projects. Since 2006, local families have trusted us with all their bathroom, kitchen, and exterior remodeling efforts. In every project we undertake, we make customer satisfaction our first priority.
If you are ready to improve your Briarforest property, call Amana Construction today. Our staff would be happy to help you get your Houston remodeling project off the ground. Our knowledgeable experts can answer any questions that you may have about your home or our exceptional line of services. We can schedule your appointment today.
Bathroom Remodeling Services Customized to Your Needs
At Amana Construction, our Briarforest remodeling contractors believe that every bathroom should be designed in a way to enhance the comfort of its user. If you have been planning on renovating your bathroom, you should call on us to help. We can assist you with the entire project from design to installation. With our advice and skill, you are guaranteed to create a new bathroom living space that is accommodating and comfortable for every member of your family.
Kitchen Remodeling Services Transforming Your Home
At Amana Construction, our Briarforest remodeling contractors especially enjoy assisting local families with their kitchen remodeling projects. In our eyes, the kitchen is the center of the home. This area is critical to some of your family's most cherished memories. It is where you prepare holiday meals and entertain guests. As such, we are honored to help local families improve all of these amazing moments through our kitchen remodeling services.
Our contractors can install new flooring, cabinets, countertops, appliances, and plumbing fixtures for you. There is no limit to the new kitchen design possibilities when you hire us. Our Briarforest contractors can turn your dream kitchen into a reality.
Room Additions Constructed Specifically for Your Family
If your living situation has changed or if you feel like your family needs more space, you do not have to move out of your home to resolve the issue. A better option is to add living space to your home. At Amana Construction, our Briarforest remodeling contractors can custom design and construct a room addition specifically for your family's needs.
When you construct a room addition, you have the opportunity to design a living space specifically for the needs and goals of your family. With our help, you can add another bedroom, entertainment area, living room, or bathroom to your property.
Amana Construction is Rated: 5 / 5
based on these 1 happy customer reviews.
---
"I had my kitchen remodeled and it was amazing project, the transformation between my old kitchen and the new one was unbelievable, the color, granite countertop, beautiful back splash, and the ceramic flooring. Great job Amana Construction, thank you Mr. Adam"
---
If you need to hire a professionally licensed kitchen and bathroom remodeling contractor in Briarforest, call Amana Construction today at 281-935-1755, or fill out our online request form.