Houston's Premier Remodeling Professional
If you are looking for the right team to work with for your Houston remodeling project, the only name you need to know is Amana Construction. Since 2006, we have been the name to trust for all residential and commercial construction and remodeling service needs. As a family owned and operated business, we believe in providing our customers with the best in customized care because we are also taking care of people who are our friends, neighbors and fellow community members.
Why Choose Amana Construction
At Amana Construction, our main objective is to be able to provide each and every customer with the best in workmanship, products, materials, customer service and pricing. Your project is as important to us as it is to you. We never accept anything but the best when it comes to the work we provide just like you should never accept anything but the best with the work that goes into your construction or remodeling work.
Give our pros a call today and let's get started. You are going to love the results we are able to provide for you. Don't take chances when it comes to your Houston remodeling contractor services; work with the established name that is already known for superior quality work.
Home Remodeling & Construction Services We Provide....
Kitchen Remodeling
Granite Countertops
Marble Countertops
Bathroom Remodeling
Whole Home Remodeling
Carpets
Tile Flooring
Wood Flooring
Garages
Additions
Doors & Windows
Roofing
Siding
Outdoor Living Spaces
Latest Articles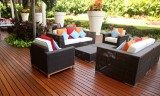 Options for Outdoor Living Spaces in Houston
Lately, you hear the buzz words Houston outdoor living a lot and for good reason. With so many exciting options for expanding your home to encompass the great outdoors, it only makes sense. Of course it starts with understanding at least some of the exciting options that you have available to you for taking the inside of your home into your own backyard. It really doesn't even matter what size yard you have, there are always options for you to be able to incorporate outdoor living into your home. Read More
---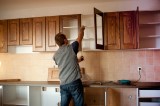 Your Houston Kitchen Remodeling Options
Deciding to take on a Houston kitchen remodeling project is an exciting project. However, without proper planning it could end up becoming more of a headache than you had hoped for. This includes making sure your find the right, qualified professional to work with for this project. Read More
---
If you are looking for a remodeling professional in the Houston area then please call 281-935-1755 or complete our online request form.