Flooring Remodeling in Houston, TX
By working with Houston Remodeling team in order to take care of your new flooring, you are practically guaranteed to love the final results. That's because we are able to offer a wide variety of superior quality options and execute the job with expert precision. We are committed to making sure that each of our customers is 100% satisfied, with every aspect of the job that we do.
The flooring you choose is going to play a large role in setting the tone of the room and creating the interior design aesthetics. It also has to be one that pairs well with your lifestyle; choose a flooring option that can withstand the type of traffic your household gets. By working with our experts, you can rest assured that you also get the guidance you need in order to make the smartest choices. We want you to be able every aspect of your home, right down to every last detail.
Wood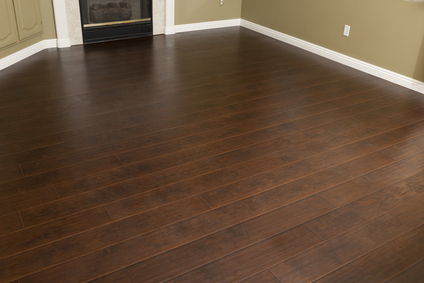 One of the most classic, as well as one of the most popular, options is wood flooring. There are a wide variety of stunning looking wood choices for you to consider for your new floors. We can work with you to help make sure that you pick what you love, what you can afford and what will be able to take the kind of abuse that it may be subjected to. While wood does require more upkeep than some other types of flooring, the finished look is well worth the effort.
Opting for wood flooring for your Houston home is a perfectly good idea. Choosing the Amana Construction team to take care of this task for you is en even better idea. We will help you understand the choices that you have and make sure that you love the final look. As a family owned and operated outfit, we still are dedicated to making sure that each customer is 100% satisfied.
Wood floors are known as one of the most classic looks, which is part of what makes it so popular even to this day. You have plenty of wood choices when you are opting for this type of flooring. As with any flooring that you are considering, you should know your options and understand which ones will hold up best under different circumstances. Before making any important decisions about your floor, make sure you team up with our experts in order to understand the selections so you can make the best choice.
Wood Flooring Pros
One of the other benefits of wood flooring is that it is easier to keep it clean; sweeping, dust mopping or quick vacuuming is a great way to get and keep the floors clean. However, for long term clean and to prolong longevity, there is more maintenance required for the upkeep. Floors will have to be refinished but with ongoing care, this is not something you have to take care of for a while.
Aside from the type of wood, and the quality of the wood being used, it is essential to make sure this is installed by true professionals. This means working with someone with the training, experience, skills, certification and equipment needed to truly do the job correctly. Settling for a discount price will likely leave you with shoddy workmanship and flooring that will have to be fixed or replaced. If you are going to invest the time, money, energy and effort into getting hardwoods, make sure that it is done correctly.
Houston Wood Flooring
Let us meet with you to review the many options you have for flooring and help you to determine if hardwoods are right for you. And, if they are, whether you want them throughout your entire home or just in certain areas like the hallways and kitchen. We want to be there for you which also means helping you understand your options and guiding you towards making the right decisions.
You are going to love the completed look of your Houston home, once your wood flooring in installed. Just make sure the work is done by pros like our team here at Amana Construction. Give us a call today and let's get started.
Carpets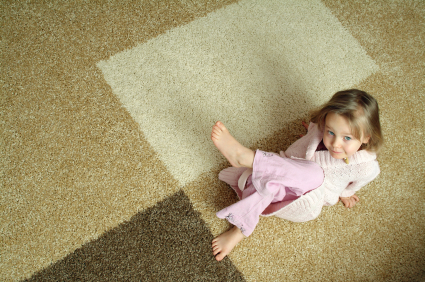 Carpets offer a warm, cozy and inviting look and make moving through the house more comfortable. It is also ideal for helping to buffer sound a bit, especially helping noise from the upstairs from bleeding downstairs. While upkeep is less demanding than something like wood flooring, dealing with stains can be more of a challenge. This is also, usually, the most cost-effective way to go.
There are also plenty of reasons that Houston carpets are still in such high demand. Which is also why it makes sense to work with the experts here at Amana Construction in order to get the best results. Carpeting has come a long way over the years and it is great to know that you have stunning but also durable options available for your home and remodeling project.
Carpeting is a great way to create a soft, inviting and appealing living space. It can really help to evoke a sense of comfort and hominess that some other flooring options are not able to provide as easily. While it is easy to clean with vacuuming, it should be deep cleaned every so often. If kept up, carpets don't have to show aging, wear and tear. Much of this depends on the color you choose, as well as the placement.
Houston Carpet Specialists
Obviously, homes with high traffic areas, children, pets and a backyard that tends to fill with mud are all going to face challenges other homes don't. That doesn't mean you can't have carpeting, just that you may have to be more selective about which areas you use this type of flooring. Opting for carpets in areas like bedrooms means you create the cozy, comfy look and feel and avoid heavy traffic areas.
Leave wood or tile for areas like hallways and this will reduce the likelihood of stains and ruining the carpet from daily activity. Another thing to consider, when it comes to this flooring option, is that it does tend to capture dirt and contaminants more than wood or tile would. This is something to consider if you or anyone in your household suffers from allergies or asthma. With regular cleaning however, this is not a major concern, just something to be aware of.
Houston Carpet Installation & Replacement
Since 2006, Amana Construction has been the name that locals call on for all of their remodeling and construction service needs – including their flooring. We are a family owned and operated business so we make it a point to offer individualized care and attention to every customer we deal with. We never settle for less than the best when it comes to the work for your home or business, and neither should you.
For your Houston carpets, or other flooring options, you can count on the Amana Construction team to get the job done. We look forward to working with you and helping you understand your options, as well as make the best choice possible for your unique situation. Get in touch with us today and let's get started.
Tile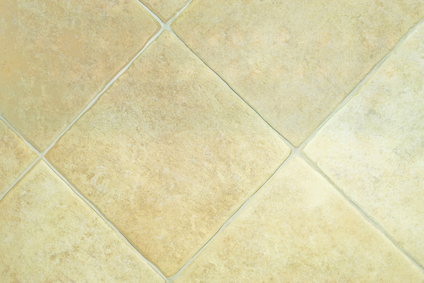 Another extremely popular flooring option is tile. There are so many different colors, patterns and styles to choose from it makes your choices feel unlimited. The best part is that, no matter which one you choose, you are going to love the stunning final look. So give our pros a call today and let's get started working on your flooring options.
For many homeowners, nothing beats Houston tile flooring. For smart home and business owners, no one beats Amana Construction for remodeling services, including floors. We want you to be able to understand the options you have so that you can make the best choices possible. We do more than just install the product, we make sure that you are an educated consumer who is making smart choices for their style, taste and budget.
Tile is one of the best choices when it comes to durability and longevity, which is one reason it is so popular. Of course we realize the real reason it has become and remains so popular is because it is a stunning looking option. Even though it considered sleek and, as a result, less cozy and inviting than an option like carpeting, you can also use accents like throw rugs to help with this.
Tile Floor Experts
Another reason tile has become so popular is that it is hypoallergenic, meaning it does not aggravate allergies. Carpeting can trap dirt, dust, pet dander and other contaminants that can trigger allergies, asthma and other breathing related health concerns. Tile, on the other hand, is easier to wipe down, clean up and keep free from contaminants.
The good news is that this means tile is also low maintenance. It only requires surface cleaning, like sweeping or dust mopping, and occasional mopping. The only other concern is making sure the grout stays clean and intact, otherwise it is no hassle. If you chip or break a tile, that can be a bit of an issues but when you work with experts they can help you understand this as well as offer suggestions, such as which rooms tile works best in.
Houston Tile Flooring
Amana Construction has been the company that locals here have relied on for superior quality work since 2006. For the best in remodeling and construction services, we can help make sure that you understand your options and get the best results possible. We also happen to be family owned and operated, which means we take great pride in the work we do and being able to care for friends, neighbors and fellow community members.
For your Houston tile flooring, or other flooring choices, you can rely on the Amana Construction crew to take care of this for you. We look forward to having the opportunity to work with you and help you understand your options. You are going to love the final results you get with the flooring option you choose. Give us a call today and let's get started.
In order to create the home of your dreams, you have to be thrilled about all of the choices that you make. Never settle for less than what you want when it comes to creating your dream home. Give the Amana Construction team a call today and let's take care of your Houston flooring remodeling job for you.
Houston Flooring Services We Provide:
Carpet Flooring Repair
Carpet Flooring Remodeling
Carpet Flooring Replacement
Tile Floor Remodeling
Tile Floor Repairs
Tile Floor Replacement
Wooo Flooring Replacement
Wood Floor Remodeling
Wood Floor Refinishing
Houston Flooring Photo Gallery:
Coming Soon
If you are looking for a Houston flooring company for wood, tile or carpet flooring remodeling in the Houston, TX area then please call 281-935-1755 or complete our online request form.