Doors & Windows Remodeling & Replacement - Houston, TX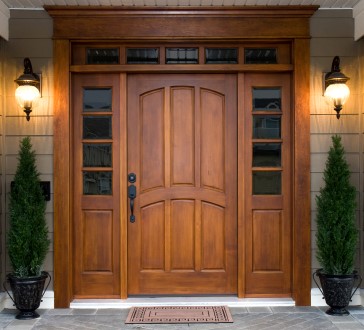 One of the best ways to improve your home during a remodeling job is with Houston replacement doors and windows. There are plenty of reasons that this is such a key element for a renovation job. For one thing, your windows and doors are the only features of your home that impact both the exterior curb appeal as well as the interior design aesthetics. So you want to be able to choose wisely and have a wide variety of options available to you.
Of course, the choices you make can also impact the energy efficiency of your home. The better the quality, the more energy efficient your home will be. That means you can save on your monthly utility bills, as well as feel good about your home being more green, or eco-friendly. Make it a point to work with industry experts who know Houston remodeling, like our experts here at Amana Construction.
Door & Window Pros
If you are taking on a Houston remodeling or construction project and want to include doors and windows, let us work with you to show you the options that you have. Making smart choices now means you won't want or need to make changes in the near future. With the right doors and windows you can feel good knowing that you will love the look, and the benefits of this choice, for years to come. And that is the sign of a smart investment.
We look forward to having a chance to meet with you and show you in person all of the amazing options you have. We only work with the best name brands and make sure our products are as stunning as they are functional. There is no point in spending the money required to replace your doors and windows if you do not like the look or if you end up losing money each month on your utility bills.
Houston Marble Doors & Windows
Make the smart decision to work with our experts here at Amana Construction so that you can rest assured that you will love the final results. We don't cut corners when it comes to the work that we do, which is partly how we get the superior results that we do. As a family owned and operated Houston remodeling business, we understand the importance of true, quality customer service.
When it comes to your Houston doors and windows, give us a call. We will make you an educated consumer so that you know you will feel good about your choice. Give us a call today and let's begin your project.
Houston Doors & Windows Services We Provide:
Door Repairs
Window Upgrades
Replacement Windows
Energy Efficient Windows
Double Pane Windows
Insulated Windows
Exterior & Interior Doors
Remodeling Windows
Installing Windows
Houston Doors & Windows Photo Gallery:
Coming Soon
If you are looking for a Houston Doors & Windows remodeling contractor in the Houston, TX area then please call 281-935-1755 or complete our online request form.