Tanglewood Remodeling Contractors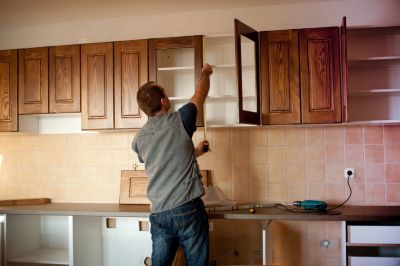 Your home is an extremely important part of the lives of you and your family, and one if your biggest priorities as a homeowner is making sure that your home is comfortable, functional, and attractive. At Amana Construction, we are dedicated to helping our clients keep their homes in the biggest condition at all times, and since 2006, homeowners in the area have trusted us with providing the best Houston remodeling services possible. We work with every one of our clients directly to design their remodeling projects, and we always guarantee their complete satisfaction with any and all of the work that we provide.
Our Tanglewood remodeling contractors are all licensed, trained, and experienced professionals, so we'll always be able to offer you the highest quality remodeling services possible. We understand how important a role your home plays in the lives of you and your family, so we always strive to make sure that your remodeling project is an excellent improvement of your home.
Give us a call today to schedule your consultation, or to ask any questions you have about our services, and we'll be looking forward to working with you.
Kitchen Remodeling in Tanglewood
You use your kitchen for a number of different things: it's where you prepare meals, eat them, socialize over coffee, and—of course—clean. Because it's used for so many different things, the kitchen becomes the centerpiece of a home, which is why remodeling kitchens is such a popular home improvement project. That's why remodeling your Tanglewood kitchen is so beneficial and effective, and why it can immediately raise the resale value of your home.
When you hire us for a kitchen remodeling project, we'll work with you to determine the precise goals that you have for your kitchen, then we'll find the best ways to achieve those goals. We can help you create a kitchen that works best for what you use it for most.
Tanglewood Bathroom Remodeling
Your home's bathrooms should be comfortable places that provide you with solitude and relaxation, but it's not uncommon for older bathrooms to turn into frustrating parts of your home. Problems with your spatial design, ventilation, or plumbing fixtures can all be major problems with your bathroom, and they can turn it into a part of your home that detracts from its comfort and functionality. Our Tanglewood remodeling contractors can help you create a bathroom that is perfect for your home and your family.
We can help you maintain the charm of an older bathroom while upgrading and enhancing some of its features, or we can completely gut the room and build a brand new, modern spa.
If you're looking for a remodeling contractor in Tanglewood, call Amana Construction at 281-935-1755, or fill out our online request form.