Midtown Expert Remodeling Contractors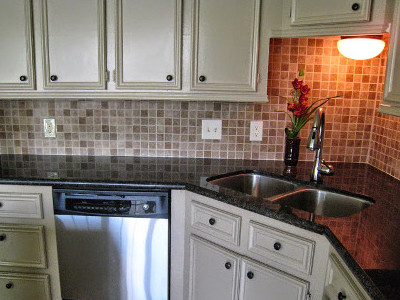 Since 2006, Amana Construction and our Midtown remodeling contractors have been proudly providing high quality services to local residents. Our goal in everything that we do is to help our customers enjoy their homes to the utmost. We understand that you have a vision of what you want your interior living spaces to look like. All of our efforts are focused on making that vision become a reality.
Call Amana Construction today if you need assistance with a prospective Houston remodeling project. Our courteous and polite staff is always here to help Midtown residents in any way that we can. Our knowledgeable experts would be happy to answer any questions that you may have about our exceptional line of remodeling services. We would be very excited to schedule your appointment today.
Kitchen Remodeling in Midtown
If any room is the heart of your Midtown home, then that room is the kitchen. Your kitchen is where you and your family share some of your fondest memories. At Amana Construction, our professionals would be proud to help you improve these moments by assisting you in designing and constructing the kitchen of your dreams.
During your next kitchen remodeling project, we can provide assistance at every stage of the effort. We are adept at kitchen design, cabinetry, appliances, floorings, countertops, backsplashes, lighting, and more. We will customize every aspect of your kitchen to your aesthetic and functional needs and goals. In this way, we can guarantee your complete satisfaction with the results.
Bathroom Remodeling in Midtown
If you have never conducted a remodeling project, the best place to start is the bathroom. Because this are is relatively small, the project can be completed in a quick time frame and cheap manner. However, because this area is so important to your family's everyday life, the changes that you make will have a substantially beneficial impact.
With the help of our bathroom remodeling contractors, you can transform your bathroom into a comfortable oasis that you enjoy using on a daily basis. Again, we can assist you with every aspect of this project from design to completion. You and your family will love this new living space.
Roofing and Siding Services in Midtown
In addition to our interior remodeling services, our Midtown contractors are also highly skilled at all types of exterior remodeling efforts. We can install, repair, maintain, and replace the roofing and siding of your home. Through these services, we can add substantial value to your property for the long term. Our roofing and siding team can make your home look its absolute best for years to come.
Amana Construction is Rated: 5 / 5
based on these 1 happy customer reviews.
---
"Adam was very meticulous from start to finish. He did a great job and through his advice, he added a lot of value to the work being done. I would highly recommend him to anyone who wants to do remodeling in and around their homes."
J Smith

---
If you need to hire a professionally licensed remodeling contractor in Midtown, call Amana Construction today at 281-935-1755, or fill out our online request form.