River Oaks Kitchen Remodeling & Room Additions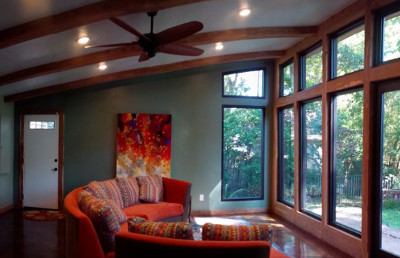 When you conduct a remodeling project, you and your family have a fantastic opportunity to customize your home to your specific needs. In order to make the most of your next home improvement efforts, you should hire a professional for assistance. At Amana Construction, our River Oaks remodeling contractors would be honored to help you and your family in any way that we can.
Since 2006, local families and residents have trusted us with all their home improvement needs. Our contractors are adept at both room additions and interior/ exterior remodeling. We specialize in kitchen and bathroom renovation projects. The one constant in all of our work is our goal to maximize customer satisfaction.
Call Amana Construction today if you need to hire a professionally licensed remodeling contractor in River Oaks. Our courteous staff would be happy to discuss your prospective project with you and to answer any questions that you may have. We can set up your appointment today.
River Oaks Room Additions
There are so many options when it comes to getting an addition built on to your home. Maybe you need an in-law suite, complete with a bathroom and possibly even a kitchenette. Or, it could be that you just simply need an extra bedroom now that your children have reached their teens. Maybe you simply need an extra room for a game room or something else.
The important thing is having the right team to work with to take care of this task for you. This is not the type of work that just any Houston remodeling contractor can complete for you. There are special code requirements involved for residential expansion; work with someone who lacks the knowledge to take care of this and you could end up with code violations. This is an expensive and potentially dangerous problem, so let us take care of you right, from the start.
Kitchen Remodeling Services in River Oaks
One of the most popular rooms to remodel is the kitchen. Because your kitchen is a highly functional space, the changes that you make during your remodeling project can have a substantial impact on your daily activities. At Amana Construction, our River Oaks kitchen remodeling experts can help you make the most of this project.
Our professionals understand that you have a vision of what you want your kitchen to look like. We can provide you with the expert guidance and skill necessary to make that vision become a reality. Best of all, we can help you make the changes to your kitchen that makes all of your tasks in this living space easier and more fun. By accomplishing all of these goals, we can guarantee your complete satisfaction with the results.
Amana Construction is Rated: 5 / 5
based on these 1 happy customer reviews.
---
"We have used Amana Construction on two occasions and were delighted with the end results. As in any remodeling project the final product is important, but the attention to detail and care taken during construction was equally impressive. I can highly recommend Adam and his team to anyone who is looking to undertake a remodeling project, big or small."
---
If you need to hire a professionally licensed remodeling contractor in River Oaks, call Amana Construction today at 281-935-1755, or fill out our online request form.